The 2017 theme – Our Languages Matter – aims to emphasize and celebrate the unique and essential role that Indigenous languages play in cultural identity, linking people to their land and water and in the transmission of Aboriginal and Torres Strait Islander history, spirituality and rites, through story and song.
Some 250 distinct Indigenous language groups covered the continent at first (significant) European contact in the late eighteenth century. Most of these languages would have had several dialects, so that the total number of named varieties would have run to many hundreds.
Today only around 120 of those languages are still spoken and many are at risk of being lost as Elders pass on.
Ray Martin takes a group of six well-known Australians with diverse, deeply entrenched preconceptions and opinions about our nation's Indigenous people on a journey into Aboriginal Australia when First Contact returns for a brand new season over three big nights. The participants are singer-songwriter Natalie Imbruglia, ex-One Nation politician David Oldfield, TV personality Ian 'Dicko' Dickson, comedian Tom Ballard, former Miss Universe Australia Renae Ayris, and actress Nicki Wendt. In this first episode, the journey begins in Uluru before host Ray Martin directs the group to Kununurra in the Kimberley, Western Australia, where the Aboriginal community is battling against alcohol, family violence, and suicide.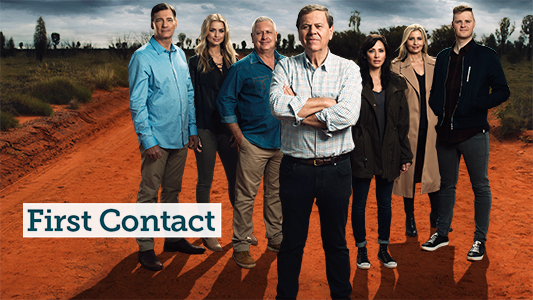 This award-winning documentary details the private and public stories of a man so passionate about family and home that he fought an entire nation and its legal system to have he and his people recognised as the rightful owners of Murray Island in the Torres Strait.
This short documentary goes through the works of John Mawurndjul, one of Australia's leading Indigenous artists from western Arnhem Land. Mawurndjul does fascinating and brilliant work in the art of rarrk painting, also known as crosshatching. His passion and talent for his art make him an internationally famous figure.
The spectacular coastline of Wreck Bay on the south coast of NSW is the 'home country' of artists Julie Freeman & her son Clive, for whom 'Aboriginality is about reading country'.
For Wiradjuri artist Karla Dickens, art is a source of healing and redemption. From her sanctuary in the hinterlands of northern NSW, Karla discovers treasure in the trash of a modern world.
This video celebrates and recognises Essendon AFL great Michael Long's 2004 walk from Melbourne to Canberra to seek an audience with Prime Minister John Howard. Long, fed up with the treatment of indigenous Australians on the field, created a movement that had lasting impacts both on and off the field.
This is a rich and powerful story of a man whose design for a flag for the Torres Strait created meaning for a people once invisible to mainland Australia. An important act, today the flag allows the people of the Torres Strait to celebrate their culture and history and comes with a great sense of pride.
A look at the historical significance and the colonial impact on Indigenous people of tobacco as well as the many campaigns against smoking and current programs within community.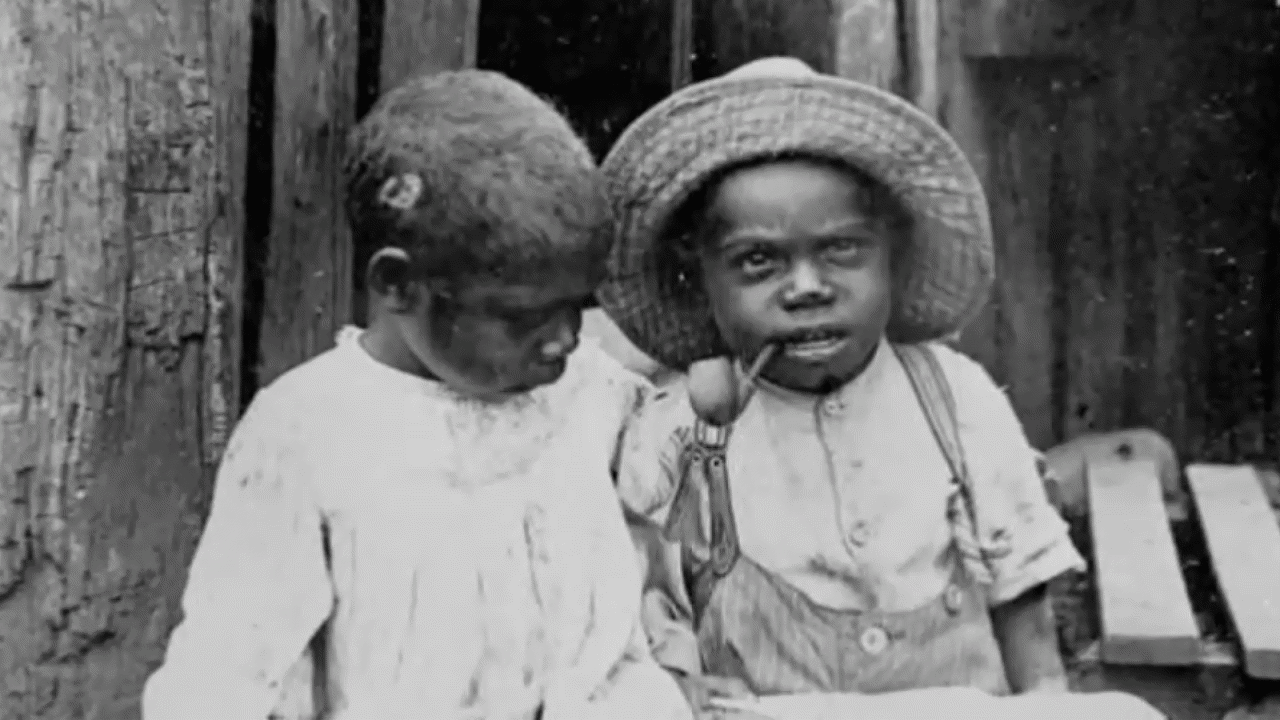 Bedevil is a trilogy of Indigenous supernatural tales.
Relive the 2016 Australian Indigenous Surfing titles in this high energy and fast paced musically driven half hour of power.
Exploring the extensive Message Stick archive, we take a look at the historical events, the quest for social justice and the political struggles that have shaped us as Indigenous Australians. We also celebrate the extraordinary people who have strived to maintain culture, who have broken new ground, who have scaled the heights of the arts and who have been lauded for their sporting feats.
Keeping history and language alive through songlines.