Are you a horror movie fan?
I remember being at home alone once after my parents had told me I could not watch the movie poltergeist. But in my young mind I thought, i'm tough. It won't scare me!
It came to 9pm and it started.
The name flashed up on the screen
and there was a power cut in my house!
Yes! Home alone.
After watching the opening credits of a movie my parents told me not to and now the house is dark and even scarier.
I am 29 now and still haven't watched the movie. I don't think I ever will.
What makes movies so scary? The imagery is part of it. But there is something that gets under our skin. Raises our heartbeat. Makes our hair stand on end.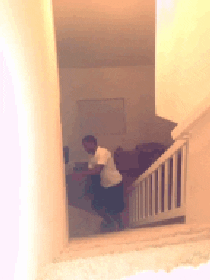 But how does the background music change how we feel about a scene?
Score is a Documentary about the composers behind some of the most memorable moments in TV and Movie history.
Here are a few scenes with and without music.
Seems almost silly right?
SCORE: A Film Music Documentary
A look at the cinematic art of the film musical score, and the artists who create them.